About Us
Responsive Media was launched in December 2009 as a forward-thinking marketing agency with a focus on Performance-Based Marketing strategies and consulting. Performance-Based Marketing allows businesses to test specific marketing techniques, and to utilize only those strategies that yield positive results and ROI. By testing each marketing technique thoroughly, Responsive Media can help businesses create and tailor the most efficient marketing strategy to suit their client's needs.
As recently as a few years ago, businesses would spend countless dollars to advertise in newspapers, magazines, on the radio, and on television with the hopes of receiving a positive response. With the mass migration away from print-based media and television viewing patterns evolving, businesses have to change their marketing strategies. They want to get the most for their marketing dollars, and aren't looking to waste money on ineffective marketing. This is where performance based marketing enters the picture.
Markets
Responsive Media is helping clients to generate quality leads and sales in over 20 of the most competitive markets worldwide. We have the experience and knowledge to expand your business into new markets.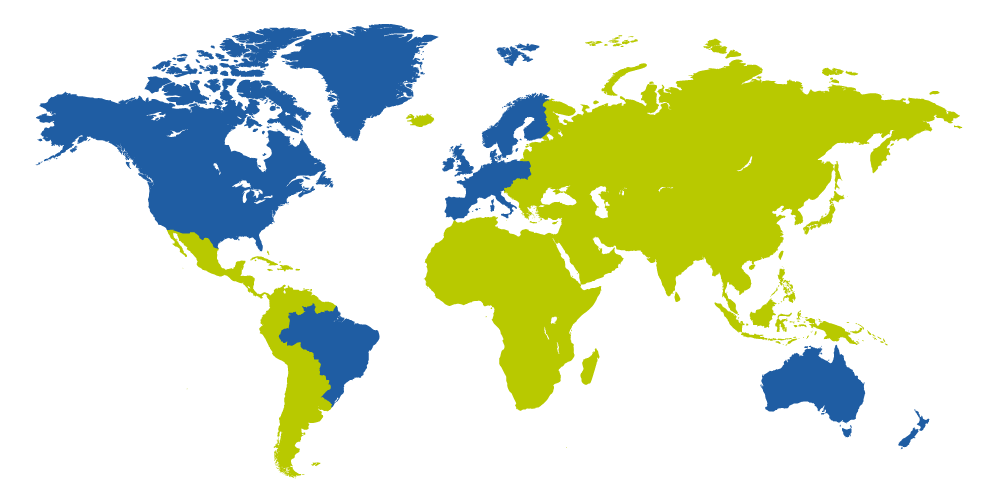 Canada, USA, Brazil, Ireland, UK, Netherlands, Norway, Sweden, Finland, Denmark, France, Poland, Germany, Switzerland, Austria, Portugal, Spain, Italy, Czech Republic, Australia, New Zealand
Germany
Switzerland
Austria
Czech Republic
Australia
New Zealand
Partners
Everyone who works with us, right across the world, shares a passion for communication, innovation and performance. At the heart of our diverse culture is a deep-rooted desire to continually learn and improve. We share one aim and that is to continually improve our clients' ROI.
Join Us
We are a fast-growing, global Performance Marketing Agency helping our clients to get the most out of their marketing budgets. Formally speaking, Responsive Media is a full-service solution for data-driven marketers looking to take their online presence, visibility, leads, and sales to the next level through multiple online channels.
Yes we know it's considered sort of geeky to be ultra-Internet savvy, but we've embraced who we are. Whether you are a seasoned Search veteran or a recent college graduate, there is a place for you in one of our growing offices. Joining our team means becoming part of a bright, rapidly growing group of dedicated, creative and energetic people in a casual and upbeat environment.
Current Openings
We currently have no job openings.